Dear Diary,
Bob is my hero!!
He is one of my blog readers who sent me an email.  He knows my struggle over my love with Jamey…the woman I am suppose to be with forever.
He wrote me a great story of hope.  I have cut and pasted it for all to read:
——
Dear Scott,
Hi, my name is Bob.  I live in Clearwater, Florida.  I enjoy heat and when I get bored I place dynamite inside crocs and blow them to fucking hell.
I've been reading your blog and I feel your pain.  I to have a woman who is currently dating my best friend but who is suppose to be with yours truly.
Her name is Lizzie and when I dream of her, she is always in a pink angel dress.  
She is my angel.
Last night, we had a school dance.  A week before that, I asked my best bud if I could take Lizzie but he said 'no'.  He told me the two of them had talked and it was agreed that he was going to finger her for the first time at the dance.
Fuck that I thought…Croc time.
The day before the dance, I tied my buddy up at my house and attached a stick of dynamite to his stomach.  I called Lizzie over and showed him to her.  I told her that if she ever wanted to see him again..alive…she will be going with me to the dance.  
She was so scared yet so beautiful.
I then pulled out the pink angel dress which I bought at Walmart for cheap and without saying anything she took it and left.
The dance was awesome!  She was crying a lot at first but at the end of the night she gave me a handjob in front of others.  It was so cool.
She is back with my buddy but something has changed now.  She acts differently around me. More nervous. I think …maybe I have a chance with her now!
Fingers crossed and Good Luck with Jamey!
Bob
PS. If you ever need some dynamite (which I get from my dads work) just reply back and I'll send some to you in the mail.
.
.
.
.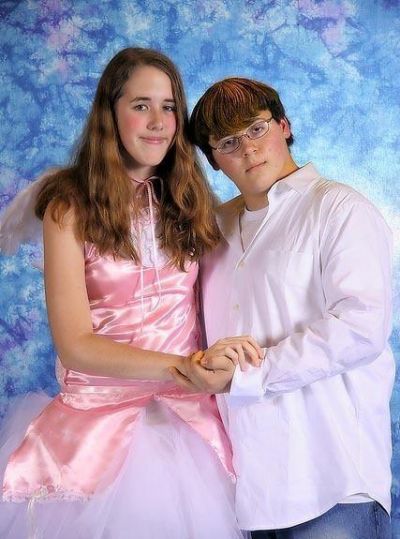 Related
Resources
---