Points in Case is a literary humor publication featuring enlightening and irreverent comedy daily. PIC began in 1999 as a college humor column from the dorms of Emory University, went online in 2000, and quickly grew to showcase a wide range of comedy stylings from seasoned writers and fresh voices everywhere. We also aim to support and connect the greater community of comedy writers, performers, and enthusiasts.
---
Press
---
Masthead
Court Sullivan
Founder & Editor-in-Chief
James Folta
Managing Editor
Author Index
Contributing Writers
Lucy Andersen
Logo Design
Andrew Haener
Cover Art
---
Community
Interested in joining our team? Drop us a line.
If you'd like to write for PIC, please review our submission guidelines.
For sponsor or partnership info, contact us.
---
Brand Resources
We style our name "Points in Case" and "PIC" and our tagline is "Enlightening and irreverent comedy." Below are large logo images available for use and resizing.

1200 x 300 PNG

1200 x 290 PNG
1200 x 995 PNG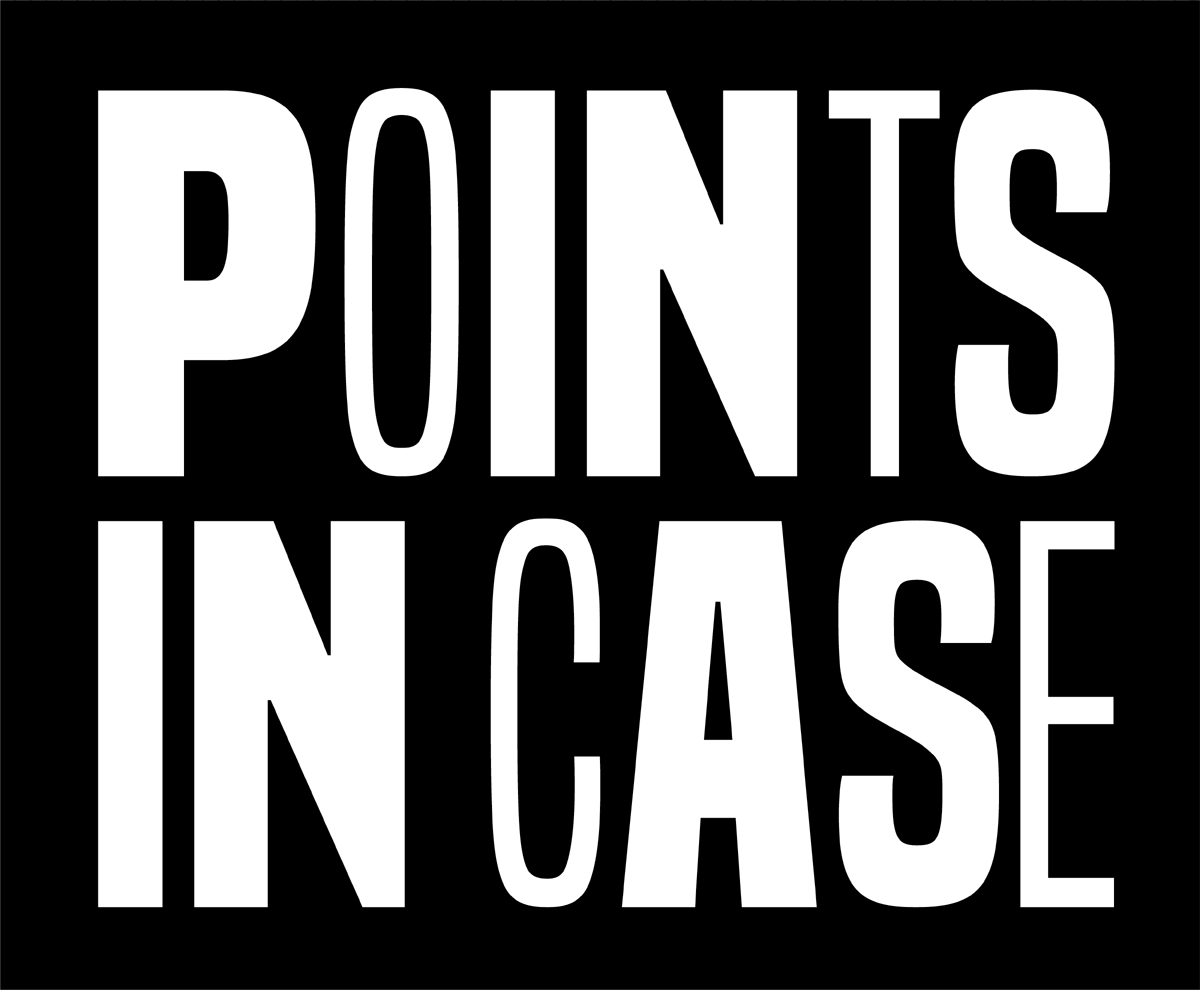 1200 x 990 PNG
---
Site Overview
Community
Resources
Site Info