Look braugh, I know you're a big porno movie watcher like me. But I'm telling ya, I coulda been a huge porn star. I just never got the shot, you know? That guy who just banged that hot Mexican chick with the huge fake tits at the same time as the hot Asian slut with the naturally big knockers, that coulda been me. Shoulda been me.
I like fucking chicks. I like fucking a lot of hot chicks. Don't matter if they're skinny, big boobed, skinny with big boobs, blonde, dark-haired, Asian, Latin, black or whatever. I'll bang them all. I've done my share of whaling, you know, fucking fat chicks. Who hasn't though? If I had to get my start in fat movies, I'd do it. Then I'd work my way up to hot chicks. And I'd be getting paid for it. I could do that. How hard could it be?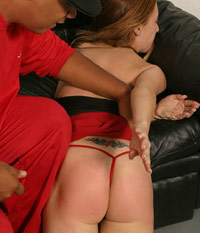 It's not like you have to go to school for this, right?In all these sex movies I watch, they're always slapping the girls' asses. I can definitely do that. Who doesn't like spanking some naughty skank's tail? What's got two thumbs and likes to see his handprint on his girl's glutes? This guy! Haha. I just made that joke up on the spot. See, I'm good lookin' and funny.
Usually I can go for like, twenty minutes with a chick. I'd look totally cooler if they edited out all my farts, the times the girls got to get up to take a piss and whenever I stop to put Vick's VapoRub on my balls—it helps my stamina. Plus, I can go two, maybe three times, a night. Or day, if that's how they shoot nude flicks.
Some of these guys got pretty big cocks. My dick would look great if I shaved all my pubes.I mean, I got a decent body, you know what I'm saying? If I did a little more steroids and worked out a little more, I'd be up to the usual studboy standards. I'd fake tan a little more too. Maybe get more snake tattoos. But if I was in the pro fucking business, I'd be all about getting in awesome shape. Dig it?
You saw me in those movies we used to make as kids; I'm not a bad actor. Remember that gangster movie we made, "The Devil Wears Cheap Aftershave?" I nailed that scene when I was the rebel protectin' the neighborhood and I told that mob boss, "My mama always told me the devil wears cheap aftershave. And it smells like somebody took a dump in your Old Spice. Motherfucker!" Then I shot him? Holy shit! Too bad they don't give no Oscars for videos made by high schoolers. Cuz damn, that was some real life emotional stuff.
How hard could my lines be in a porno flick? "Excuse me miss, I'm the plumber and I need you to bend over." Or, "I'm the doctor here. I'll be the one to do pussy inspections." Or you know, I could be like, a patient about to die in a hospital or something and the only cure is for me to bang a huge-tittied hot bitch. I could say something like, "If I don't get some sort of release, I might not make it. We should at least try some anal."
When I ain't doing real acting, I can say stuff like, "Oh yeah, oh yeah, I'm going to come" really loudly. You used to live next to me. You've heard it. How about this classic line I used to say: "I'll fuck you 'til your eyes pop out." Or, "Yeah you like the way that cock tastes, don't you?"
Some of these guys got pretty big cocks. A few of these things are just fucking huge, how do those guys even wear shorts? Mine is a pretty good size. My dick would look great if I shaved all my pubes and if the cameraman used one of them fish-eyed lens thingies.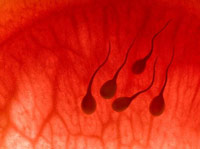 This part isn't going so swimmingly.Maybe my big problem is my sperm count. I mean, mine is healthy. I get checked now and then. But I just don't know how porno guys shoot those huge loads. How the hell do they do that? Is it like a mixture of Viagra and nitroglycerin? It's just like Raging Bull: "I coulda been a contender. If only I had bigger hands. I got these small hands."
I coulda been a pornstar. I just got these small loads.
---
Related
Resources
---