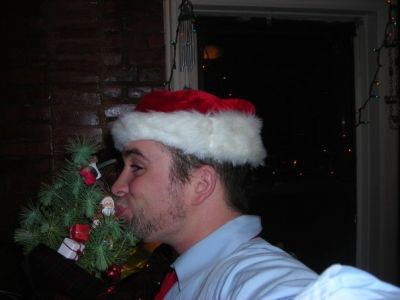 So it's December, which means my grandma and mommy are asking for my Christmas list. I figured, maybe a few fans would like to make my holidays brighter by giving their most favorite writer/celebrity/studmuffin some awesome gifts. So here goes:
One thing people consistently forget to buy me for my birthday is a regular wall calendar. Not a day-to-day calendar. I just want a hang-it-up and flip it when the month changes type of calendar.
The Recollection that I've watched Transformers: 2 lobotomized from my memory.
I want my friends to quit making fun of me because I drink flavored diet cola.
T-SHIRTS (Probably the easiest thing on the list. Check out Stylin Online www.stylinonline.com I'm a medium these days. If you send me a shirt, I'll happily wear it and send you a photo.)
Band Tees
Misfits
Sex Pistols
Ramones
George Thoroughgood
Avril Lavigne
David Bowie
Venture Bros. T-shirts
Guild Of Calamitous Intent
Monarch
Team Venture
Maybe Brock Sampson
Megaman T-Shirt
Astro Boy T-Shirt
HATS
I wear a variety of baseball caps and wool hats. I'm a size 7 3/4 fitted hat or an XL Flex Fit (yeah, I've got a huge noggin.) I will NOT wear adjustable hats. 
DVDs
Star Trek (2009) Special Edition DVD (the one with the model Enterprise)
Somebody to pay off my student loan debt.
BOOKS
Got Fight? By Forrest Griffin
Waiter Rant By Steve Dublainica
A Long Hard Road Out Of Hell (Marylin Manson's biography)
A working Flux Capacitor
Tickets to the Billy Joel/Elton John Piano Men Tour that's coming to Denver (my cougar won't buy them for me because her fucking husband will be there.)
Anything Animal House Related
Anything Minnesota Twins related
If you can find me something Buffy related that won't make me look like a tool.
A New Wallet
Cash or gift Certificates Because You Morons Will Probably Buy Me The Wrong Presents And Ruin My Christmas/Birthday
Phil Collins' Head On A Stick
Please send gifts or just regular fan mail to:
Casey Freeman
5932 Gunbarrel Ave Apt B
Boulder CO 80301
Related
Resources
---