>>> Ask Nicole
By staff writer Nicole McKaig
March 10, 2004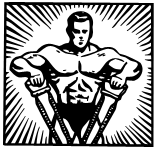 Dear Nicole,
I have a girlfriend who I truly love, but every time I watch male weight lifting, I get an erection. What should I do?
DunkinDonuts

Dear DunkinDonuts,
Don't ditch the girl you love just because you're aroused by an occasional display of testosteronical beefcakery. I'll wager that's not entirely uncommon among young straight guys. However, I'd love to get some feedback from readers: Guys, ever had a similar experience? If so, please send me your name, address, photograph, and the location of the largest billboard in your city. Or you can remain anonymous, whatever.
Sincerely,
Nicole
---
Dear Nicole,
I want my wife to have a threesome with me and a other woman. How do I go about convincing her to do this?
WellEndowed12

Dear WellEndowed12,
I don't know your wife, but if I were her, I might agree to have a threesome if you promised to grant me a swift and amicable divorce.
Sincerely,
Nicole
---
Dear Nicole,
The last time my band played live, why did girls showed me their boobies?
Michael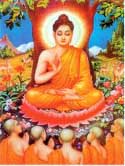 Dear Michael,
It's simply yet another manifestation of the third noble truth of the Buddha: Girls will flash anything holding a guitar.
Sincerely,
Nicole

Related
Resources
---