I can hardly believe it, but Christmas day marks the one year anniversary of "Sexual Solitaire." I still remember that morning, almost 365 days ago, waking up to an email from Court telling me that he'd launched my column. It was easily the best gift I received. It was also the only gift I received that I didn't return. Seriously, stop buying me Bath & Body Works lotion, you assholes. I know you only bought it because it was 3 for $20 and you figured you could knock me and two other poor bastards off your Christmas list in one fell swoop. Maybe that was okay in middle school, but that shit's not gonna fly now that we're in our 20's.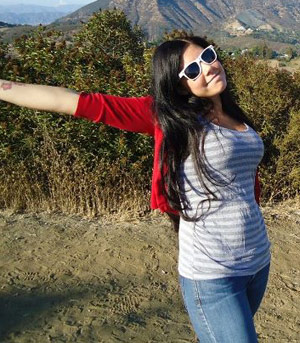 The holidays always make me feel nostalgic. Which makes me do things like look at old family photos and drunkenly call up ex-boyfriends. It also makes me do things like look back at old columns and see all that I've accomplished over the past year. While doing this, I began jotting down a few items of note that really stuck out. I'd like to share these noteworthy points with you now, dear readers (all 4 of you—hey Aunt Kathy!):
I was going to recap a bit more, but let's face it, you all stopped reading this once I made the Taylor Lautner reference. I will summarize by saying thank you to my fellow PIC writers for their support/lack thereof over the past year; to Court, who humors me even though I send him sexually explicit emails that should've landed me in some type of sexual harassment lawsuit months ago; and to you, the readers, who oftentimes leave snarky, dickhole comments on my columns asking me to show you my tits, telling me women aren't funny, or any other variation thereof. Most of all, though, thank you to the few who do actually leave substantial comments and feedback. I do read and appreciate them all.
Happy Non-Denominational Holiday Season Time!
---
---
---