Mornin', Magical Molluscs!
Well, Spain has gone home with the World Cup (or statue; thanks Andrei!), the various team captains are chained nude in the dry well in my baseme…er, returning  to their home countries; and Paul the Psychic Octopus, who successfully predicted the winner of each and every match, has officially retired back to the bottom of the sea to spend his winnings on Aqua-whores with Ariel and Sebastian (you didn't think he was giving the stuff out for free, did you?) rather than ending up in seafood gumbo or squid ink pasta.
But Paul the Octopus is not the only Psychic Animal currently gaining media attention. Here are some other Mammalian Mediums and Feathered Futurists you may not have heard about: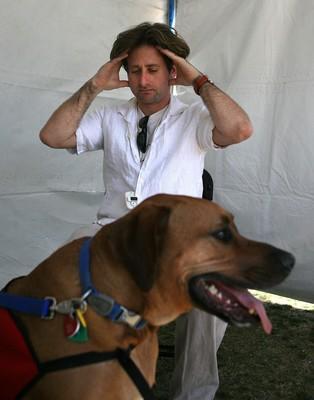 "…He's thinking about licking his balls!"
JEFF THE MANATEE
Found in: Hollywood, California
Psychic Powers: Telekinetically turns crank on warning siren in casting agent's office whenever sensing Mel Gibson is drunk and near a working microphone.
SETH THE LEAF-NOSED BAT
Found in: Mumbai, India.
Psychic Powers: Sonar alters the chemical composition of film stock in waves; resulting in all even-numbered STAR TREK films being good, all odd-numbered ones being bad.
ESME THE HORSE
Found in: Shropshire, England.
Psychic Powers: Manifests better dental hygiene than 90% of human population.
DOLORES THE LESSER-SPOTTED WOODPECKER
Found in: Washington
Psychic Powers: Using pyrokinesis, evaporates any shirt that touches Taylor Lautner's body.
MONTGOMERY P. HUGGYKINS ESQ. THE CAT
Found in: Pointe-du-Lac, Quebec.
Psychic Powers: Gains new super-numerary nipple every time diplomats visiting Barack Obama think the words "birth certificate."
NICHOLAS THE PINK-FAIRY ARMADILLO
Found in: Queensland, Australia.
Psychic Power: Is able to understand star appeal of Justin Bieber.
ERNEST THE PLUMED BASILISK
Found in: Seoul, South Korea.
Psychic Power: Telepathically convinces KC Freeman to get "just one more" tattoo.
JULIAN THE TAPIR
Found in: Miami, Florida
Psychic Powers: Randomly thinks of words ("Scary," "Epic," "Date" etc) that the Wayans brothers add "Movie" to and release on the public. May also have hand in scripting stage.
SONIC THE HEDGEHOG
Found in: Green Hill Zone, The Netherlands.
Psychic Powers: Becomes temporarily invulnerable after ingesting 500 gold rings. Also wears sneakers.
NANCY THE BLUE-RINGED OCTOPUS
Found in: Waters off Western Australia.
Psychic  Power: Bite can kill a grown man in less than 10 minutes. Not psychic at all, but I'm not going to be the one who tells her.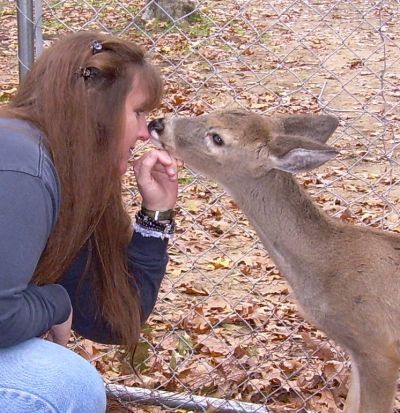 "Can you hear me, monkey? I said Walt Disney has my parents!"
Related
Resources
---