>>> Ask Nicole
By staff writer Nicole McKaig
January 26, 2005
Dear Nicole,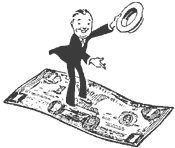 Can I take you out sometime. I make $9.00 an hour. There is a really nice 24-hour Mexican restaurant by my house. We could walk there since my '76 Malibu is not moving off the blocks right now. I have a ring for you, too. Actually it's a life saver, but you could suck on it until it fits around your finger. Then when we get done eating we could hang out with my mom and dad. Well, in their basement anyway. What do you say?
-Nick

Dear Nick,
Nine dollars an hour? That's a princely wage! Why, when I was a girl, I made 19 cents for working a 22-hour day dragging mangled corpses out of asbestos mines! …So yeah, Mexican is good. Better than that guy who insisted we walk around the outside of the zoo because he was too cheap to buy tickets.
Sincerely,
Nicole
 
 
Dear Nicole,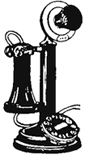 I just found some phone numbers that you can use to ward off those douchebags without having to be mean about it. I was curious as to if you have tried using them and what you think about the service. I personally think it is a GODsend and will use it for years to come.
-Maria
 
Dear Maria,


Yes, I'm a big fan of rejection hotlines, which are now available in most major U.S. area codes. They're especially useful when you walk into a bar on a Saturday night and suddenly find yourself drowning in a sea of wiggers, frat boys, and bar stools. I mention the bar stools because they make better conversation than drunk college guys, and are usually the only thing in the room you would ever let touch your ass.
Sincerely,
Nicole
 
Dear Nicole,
wow you're a dumb whore, u dont know what you're talking about.
-biotch
 
Dear biotch,
Perhaps, but there's one thing you're forgetting: the Alamo.
Sincerely,
Nicole
 
Dear Nicole,
Do you know the way to San Jose?
-Confused and Lost
 
Dear C&L,
I think it's in Vermont. Can't you just use one of those map sites? Not MapQuest, though. I don't trust any website with the word "quest" in it. It conjures up images of quasi-Quasimoto-style computer nerds: Dungeons and Dragons fanatics dressed in woolen capes, hunched over their keyboards in the dead of night.
Sincerely,
Nicole
 
Related
Resources
---