Dear Diary,
His name is the Black Wolf… 
You only call him that when he puts on his black vest and sexy shades.
Walking down the street behind his shades, he undresses you.  With the shades off, he's too shy to make eye contact.
Entering into the forest, he disappears from sight.
It's in the forest, alone for hours, that he practices his dance moves. 
He moves hard and fast.  He starts to slow down but that's when he always spots the wolf in the distance…he looks away and dances harder! 
Taking a break, he climbs a tree and sits up there for an hour…thinking about life.  The break ends with a howl out loud.  If the Black Wolf is alone in the forest and howls out loud…does anybody hear it?  Or was it all in his mind?
The school dance is next week.
From a dark corner, the Black Wolf always watched the dance alone…but this time around, he will slowly step out into the moonlight…
and people will hear his howl.
.
.
.
.
.
.
.
.
.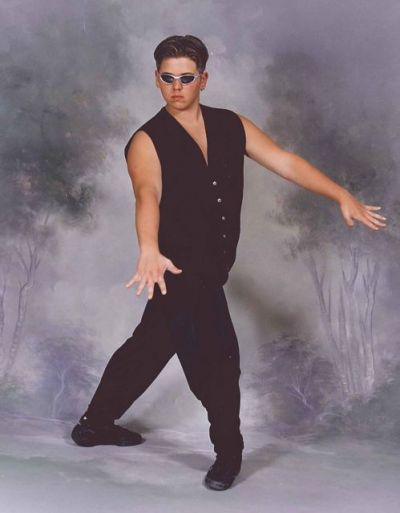 Related
Resources
---