Dear Diary,
Allow me to introduce myself.  My name is JR.  I'm Scott's first cousin.
Scott has allowed me to post on here because he is hoping one day you will read his blog, and specifically this post.
Why has he asked me to post for him?
Well before I get to that…let me first tell you a little about myself.  I could start off telling you how old I am, what I look like, what I drive…but that would be pointless.  I mean, yes, I'm good looking.  Yes, I'm 23 years old.  And yes, I drive a Honda.  
But that's not who I really am.
I believe we are all put on this earth for a specific reason.  Some of us even have gifts to offer.  Many people believe I possess a gift…including my cousin.
My gift is what I do best.  I bring cold-blooded humans together and instruct them.  I instruct them into becoming the hot sexual beasts they want to be.  And I do it well.  I first knew I had this gift at a very early age.  In elementary school, my teacher would walk into our classroom only to find a wild orgy in full swing.  Yes, I was at the head of it all.  Like a conductor orchestrating his symphony, I turned to the teacher to announce "I am the master of THIS class!"
For years to follow, I would hold secret meetings in the woods.  Many would flock just to watch as I would guide two scared virgins down a sexual abyss.  In a way, it was like I was stopping their heart beats… only to bring them back to life holding each other.  Fully awake, the animalistic sex performed in that bush was more raw then anything you've ever seen.
Word of mouth quickly spread and so did my clients.  The range of different odd people calling me in the middle of the night whispering for help was bizarre yet strangely fascinating.  I would get calls from people who were living underground, some from the circus and even politicians.  All sounding so different but the one thing that was common between them was their strong desire to fuck.  I whispered back and welcomed them like family.
Over the last couple of years, my special talent evolved.  I lived in cyberworld full time and created an underworld of virtual reality sex chatrooms.  I lost all my real world clients but my international digital count tripled.  With administrator access, I would connect thousands of horny IP addresses together.  There were no limits and I got my ego sucked every night.  It was glorious.  Eventually, my digital world got out of control.  I got too powerful.  I cyber raped.  I had to make a hard decision and so I pulled the plug.  I gracefully walked away.
I have my own little private studio now.
I still do the digital thing once in a while but only as favors for the special people in my life.  This is why my cousin has asked for my help.  And this is why, Jamey, I am writing to you.
If this post ever gets to you, please email me at magicalfu[email protected] to receive an invite to a special chatroom…
I have somebody I want to introduce you to.
Best,
JR.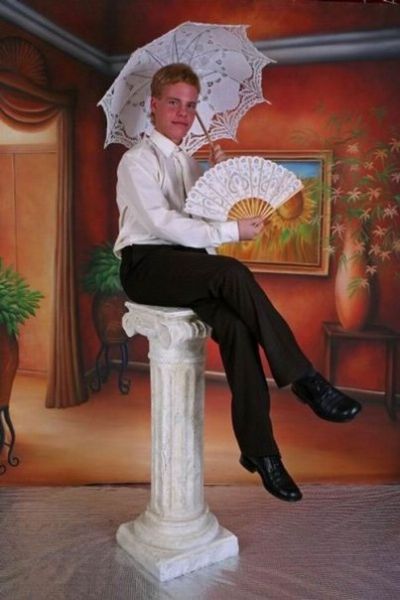 (Me in my private studio)
Related
Resources
---