There's a noise outside my house. Why would someone be outside? It's well past midnight.
Oh no…
Is someone breaking in? Is this what it feels like?
I should put some clothes on. This is terrifying. I hear voices. What do I have in here? How do I protect myself? There's a candle. I'll use that.
What am I thinking? A candle? There's a bat outside. Would I hit a man with a bat? Can I do that? Is that inside me?
I should have bought a gun.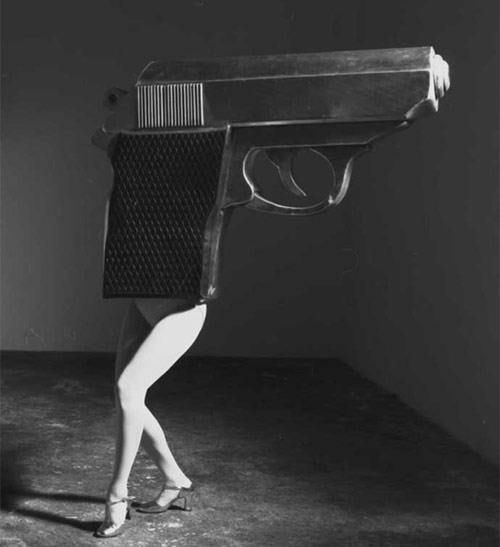 I should have been a gun guy. I should have become a gunsmith. I could have made hundreds of them and kept them all over my house. Why did I become an accountant? I should have made guns. This is not what I thought people meant by life flashing before your eyes. I was hoping for something more exciting, but all I have is regret for getting a decent job that pays all my bills. Why must the world be so cruel?
I should look out the window. What if they're looking up? What do I do? Do I wave? No, idiot. Why would you do that? They don't want to say hello. They want to murder and eat you and steal your baseball cards. Those things are worth a lot of money.
I'm going to look out in 3… 2…
5… 4… 3… 2…
1
Okay, two shadows. They're awfully close to each other. It may be one really big guy, but I don't think so. His body would be moving in a very strange way if that was the case.
They seem to be swaying. I hear laughter and voices. They're laughing at me! It's humiliating. Maybe they can sense my fear. Maybe they can sense all my fears, not just this one. Maybe they know I bought this weight set but I'm too afraid of dropping the dumbbells on my feet. Maybe they know I'm afraid I'll never get married. They can see into my soul.
I need to do something about this. Where's that bat? I can do this. I don't need to really hit them. I can just scare them. I'll go out and scare them.
Okay. Here we go…
Wait.
I'll go out the back and catch them by surprise.
Here we go. 3… 2… 1…
"AHHHHHHHHH GET OFF MY LAWN!!!!!"
Adrenaline is running through my veins. My heart is beating so fast. This is exhilarating.
This is exciting. This is… shocking.
"We're sorry, young man!" a frightened elderly woman says.
"What the… what are you doing in my yard??" I'm so confused.
"We just needed to spice up our marriage. We wanted to feel young again."
The man, relatively the same age as my grandpa, walked closer to the woman, wrapping his arm around her.
"So you break into my house?"
"What?" They seem confused while they ask this together.
"You were gonna break into my house and kill me to spice up your marriage."
They start laughing. Why are they laughing? I don't understand.
"We're not going to kill you, sir!" grandpa says after they catch their collective breath.
"Then why are you here?" I'm so confused.
"We were just making out like we did when we were in high school! It felt great to be young again."
Silence.
Long, uncomfortable silence.
"I wish you were here to kill me. Goodnight."
Related
Resources
---