Pornography is not doing us any favors as lovers. A common theme of misogyny in an era where men are battling to find their place in this world is encouraging resentment within the fine art of coitus, where angry sex and sweet love-making are becoming synonymous, and women are degraded in a mass-produced, consumer-packaged manner so as to pardon man's more bestial nature.
When every erogenous zone requires its own PhD in order to be worked maximally, as men we're being taught punching her in the shoulder as we cum is the only repayment method, no refunds. Women too are not exempt of learning a thing or two that will stop them from reaching their happy place. An altogether competitive disposition has made us sideline what feels good for what looks "spectacularly difficult and painful."
So, I present to you the numerous techniques in today's pornography and how they're making us cold towards the act, making it mechanical, taking out the feeling, treating the vagina like a well-oiled plastic bag with legs.
Handjobs and Fingerbanging
First, we'll tackle the handjobs. Or handle the tackle. What does it say about me that I write about men being pleasured before women? I don't know! But pornography is, thanks to the illustrious girth of many pornstars today, teaching women that a penis is made out of cast iron. They work it like it's a separate part of your body, squeezing excess air out of the testicles because scrunching marbles in a plastic bag is all about the eroticism. Please, stop pulling back on it like the foreskin needs to massage the entire shaft.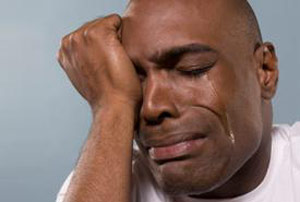 Walmart's "Buy three colonoscopies and get a free circumcision" deal. Why didn't I listen, for the love of God? WHY DIDN'T I LISTEN?!
As for fingerbanging, or if you're doing it lovelily, "vaginal masturbation," or "dual-carriagewaying Dire Straits," we have muscle-clad tyrannosauruses working the vagina like they're trying to open a can of beans. I'm not entirely sure downing unhealthy quantities of Snapple to fountain piss all over the camera is a particular turn-on for regular men, either; if I've learnt anything about a woman's vagina through porno it's that punching through her reproductive system will rupture her bladder before she's able to ejaculate.
Breasts
Breasts in porn have become the latching posts of a woman's body when the man needs extra purchase. Could you be trying any harder to bind her arms using nothing but her own skin?
Blowjobs and Cunnilingus
As far as I can tell, there are four kinds of blowjobs:
The nervous, "don't like it, not sure if what I'm doing is right so lips pinched shut as I reluctantly work the tip of your glans are we done yet?"
The hungry, "haven't eaten a meal in days, angry and over-confident, probably an emotional wreck look like a mixture of the head-turning acrobatics of The Exorcist but with greater vigour and power-driving it through a game of bobbing for apples with the aid of anabolic steroids"
The slow, sensual, eye-contact, "oh good-God some necromancer must have taught you how to devour a man's soul through his penis OOOOOOOOOH PLEASE MARRY ME!"
And the porn type "it's like fucking a cold, dead, hollowed-out chicken's spacious glory-hole in front of your family during Thanksgiving while punching the corpse and screaming 'WHY WON'T YOU LOVE ME SUGAR-POT PRINCESSSSS?!!'"
The porn-standard of the blowjob is a goddamn disgrace. Could you get any more tears, snot, spittle, and oesophageal inner mucus lining around my ballsack? And what's that?! Did you have chipotle for breakfast? Personally, I will never be the cause of "cranial impalement by General Shermann," harvesting the dreadful, dreadful benefits of recreating some of my favorite porn scenes, not because I'm not into it but because my cock is tiny; for me, licking the tip is technically deep-throating.

Chipotle!
But really, no matter the size, do you really want to make love to a woman whose gag reflex is preventing her from breathing, her eyeballs rolling into their sockets yet somehow her responsibilities being performed dutifully despite the defiance of her own mortality? A woman can look beautiful and elegant no matter what she's doing provided she's in control, but not in the slightest when you're taking it a step shy of playing tonsil-hockey while rubbing her clitoris and calling it "asphyxiation masturbation."
As for cunnilingus, the Scottish call the act of going down on a woman "growling at the badger," which is quite the endearing term; Americans, judging by their pornography, might as well call it "licking a bag of shit."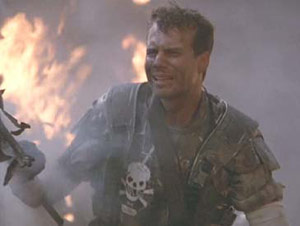 "I ain't going back in there, man! It's just Game Over, man, it's Game Over!"
Sometimes the actors will keep their distance because the camera is so up-close into the woman's privacy that there's simply not enough room for two, so you can forget about getting technique down with a pen and paper; the appeal is clearly that the cameraman is inside her along with some of the male performer. Just overdub a loop of a donkey giving birth and hey, presto, you've got the first ten seconds of your scene in the can.
Everybody knows that a woman can't cum through vaginal penetration unless she's doing it herself, it's science; no matter how hard you pound the urethra, the chances of her having an orgasm are slim even if you massage the outskirts while cooing in her ear that you're working up a sweat inside her "pussy bingo wings." But if porn is the means by which we gauge whether a woman is enjoying herself or not, then we'll forever be at a complete loss.
Ever wondered what a horse looks like when you use child-safe scissors to neuter it without anaesthetic? That's porn starlet Kristina Rose's love-making face. Wild women, if eager and confident, can be a major turn-on, but I'd rather take subdued and hesitant over insecure, batshit crazy and, oh yeah, awkwardly trying to make out with what looks like my own shaved anus on poppers and laxatives.
And this whole spitting into the vagina thing to lubricate it is taking some of the responsibility away from men, me thinketh. The most well-versed in female arousal will let you know very straight-facedly that the signs that you're doing your job right are obvious. Lotharios in black-gold silk shirts and Ray-Bans or anyone into steroids talk about women in ways that would make them dry up faster than leaving them with the taxi fare, yet their tips on how to warm up a lady's bits are clearly invaluable and the reason porn is what it is today.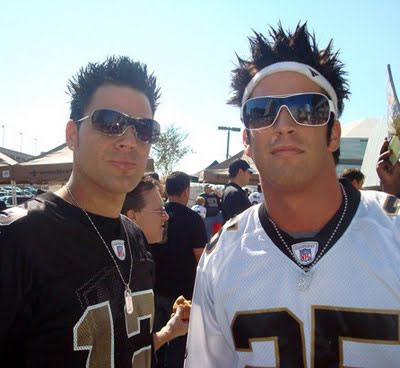 Rug-burns followed by smooth-sailin'.
Although I've never tried this one myself (attempts resulted in nervous laughter that I could only presume would culminate in "HEY YOU!! GET THE FUCK OUTTA THERE!"), visually I'm on both sides of the fence. Being an ass-man, I'm much more inclined to worshipping the behind than to degrade it, although yeah, before I die…

"Tighter than an oil-drum, you say?"
But bad things happen to the vagina with anal intercourse; they swell outwards and become all distorted as if reaching out for the attention that teacher's pet anus is getting. It's like putting a plastic container in the oven, or Christopher Lloyd's face at the end of Who Framed Roger Rabbit.

Before or after the dip, it doesn't much matter.
So really, as a means to trying new things (strengthening the bond with your partner), don't go by porn's standards because they prepare for anal with the professionalism of Olympic-standard athletes and still complain about intestinal ruptures and anal leakage. Get your woman to perform pelvic floor muscle exercises, let her tuck your kids in with the appropriate dignity as the mother of your children and stop dreaming about what it would be like to fuck a Boa constrictor.
"Hey babe, so my buddy Fred is really into anal while rubbing up against another man's junk. Would you be down for that?"

Okay…
Have you ever seen this performed? Don't search for it for my sake, let me tell you instead: nothing moves if it moves a centimeter, and someone, somewhere, is witnessing a picture of baby Jesus crying rivers of blood.
I don't know which is worse, double anal or double vaginal; the dynamics of the former are clearly worse, but the psychological trauma of the latter, sheesh. Where the former in the singular process is already quite taboo, a woman might as well think adding an extra four-five inches of girth to the tip of her digestive canal as the next-step towards guaranteeing… erm… I dunno, whatever a jumbo asshole can get you these days—a lifetime supply of incontinence pants? But double vaginal penetration, my God, that's like removing all the beauty and dignity of a human being right there.

"Hi, it's Fred again…"
Ah, sweet lesbian porn, you truly are the master of it all. Banishing the recently-popularized American trash variety because they can't tap into a popular market without getting it wrong, lesbian pornography (strictly beautiful lesbians, thank you) with a focus on eroticism and women enjoying themselves is the salvation to any relationship.
Straight porn just doesn't have that "knowing how the plumbing works" edge to it, even though in the 80's we had a golden era of sensual love-making with some semblance of a connection between two human beings. The problem with such porn and using it as your guide to "what's to do and what's not" is that the woman's muff was goddamn atrociously unkempt, and while you're happy that she's into it, you can't make out a single thing that's going on to further your education.

"I… I see trees… I see… A SQUIRREL!"
Give great lesbian erotica (the glamour model Sandy comes to mind) and you're set for life in the technique department—accidentally kill your girlfriend's cat, and it'll simply be a case of "Shhhh… it's all going to be okay. Mr. Misty Moustache wouldn't want to see you like this. Now take your pants off." The only way to stop the waterworks is to, metaphorically speaking, kill her cat again and again and again. R.I.P. Mr. Misty Moustache, looking down at us from up high.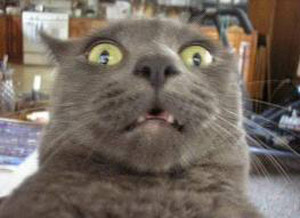 "Can't unsee!"
Lesbian porn collectors are traditionally loners who focus so much on the act taking place that not one detail is missed. Kissing, foreplay, pace, pressure… they genuinely worship women so much that it becomes undignified (yup, guilty). This is the result of watching nothing but women in their most graceful element, when all thoughts as to her own beauty dissipate and she is entirely lost within to her own naturalness.
The intense adulation men suffer from watching such porn exclusively with a collector's fervour puts women on a very high pedestal, a disillusionment caused by never having witnessed them taking a shit. It also breeds recluses whose obsessive insistence on preserving a woman's beauty adds to the detriment of any relationship because of the psychotic projections placed on the woman combined with the hunger to spread her every which way nature intended.
But when a woman gives you the benefit of the doubt that you won't hack her body into several pieces the second she gets a touch annoyed at you for not turning up on time, you'll finally be able to put all that knowledge into practice. Lesbian starlets treat a woman's body as one complete instrument that needs to be gently massaged in tune—this means anything is a go. So devoted will you be to mastering every possible angle of every act two writhing bodies can make, that at the time a woman is harassed near a convenience store with questions like, "Hey lady! Ever had your asshole licked by a fatman in an overcoat?" her response will be:

"Why yes. Yes I have."
---
---
---