By staff writer Paul Frank

Before you start freaking out, it's not literally another 9/11. But today does mark the sixth or something anniversary. Who's counting, really? Oh right, everyone. The media will assault you with memories, interviews, footage, and miscellaneous other 9/11 memorabilia. It's enough to make a grown man cry…I mean, bomb some shit! I'm not a pussy! Let's git Saddam and git 'er done!
Sorry, that was my inner Bush/Larry the Cable Guy talking (same person). Anyway, the media is turning it into a holiday. It's like "Sweetest Day," the artificial bullshit Hallmark holiday, but with less chocolates and more Osama bin Laden.
Speaking of Osama bin Laden, since 9/11 lands on a Tuesday this year, it's New Release 9/11 Tuesday! New stuff from 50 Cent, Kanye, and bin Laden (a new video!) drops on 9/11. 50 Cent has promised he will stop making solo records if he doesn't sell more than Kanye West. Osama bin Laden has promised he will attack the U.S. sometime. Let's hope neither of them hold their promises. 'Cause I can never get enough 50 motherfuckin' Cent! Osama bin Laden should say he'll attack the U.S. if 50 Cent sells more than Kanye, because Kanye and bin Laden are on the same side. Remember when Kanye West said "George Bush hates black people" on live TV? Kanye's worse than bin Laden! Just kidding, you made up for any past and future terrorism with "Gold Digger."
Grey's Anatomy – The Complete Third Season DVD set comes out on 9/11, so for some of us, 9/11 is a McDreamy day where we McRemember when we were eating a McChicken and we heard the news of the World Trade Center tragedy. Amazon lists some other notable DVD releases, which include Goosebumps: Say Cheese and Die, Bones – The Complete Second Season, The Burning, Blue Smoke, Punish Me, Chosen Survivors/The Earth Dies Screaming double-feature, The Replacement Killers, Blueprint for Murder, A Few Days in September, D.O.A. Dead or Alive, and Fantastic 4: World's Greatest Heroes Volume 2 (I thought the world's greatest heroes were the firefighters…), all of which bring back painful memories of September 11th. Seriously, couldn't these have waited a week? Although a Sister Act and Sister Act 2 on the same DVD comes out as well, and that brings memories more painful than any plane crash ever could.
For most, it's a sad day where we pay our respects in quiet remembrance. Take me, for example. I walk around, somberly muttering "Happy 9/11" to everyone. I know the motto or slogan of 9/11 is "Never forget," so I honor that by not talking about anything but the attacks the whole day. I'm a hero in my own way.
Seriously, though, let's hope al Gayda doesn't attack us. You may think I don't care, but I do, baby. If I could go back in time, I would prevent 9/11 somehow. But I can't go back in time. All I can do is make jokes.
The only problem I have is with the hard-on everyone's got for every single firefighter now. Yes, the New York firefighters are heroic and deserve all the respect and praise they have gotten. But halfway across the country, the firefighters in my town think everyone's praising them and that they're the shit and they can fuck my girlfriend. Every time I see a firefighter, he just looks at me and says "pussy."
The television is littered with 9/11 documentaries and shows. I just saw a 9/11 game show on GSN, a 9/11 soap opera, and a 9/11 dating show. If 9/11 is your niche, then 9/11 is your day, bro. 9/11 is the perfect day for 9/11 enthusiasts.
Every time I hear a siren on 9/11, I start running and screaming wildly, riling everyone up. It's the new "yelling fire! in a movie theater" or "repeating the word bomb on a plane" prank. It feels so good for everyone when they realize everything's okay and they can breathe a sigh of relief. The siren was probably just for a cat stuck in a tree, which is pretty tragic, too. And cute. Fuckin' cats. They're so cutey-wutey-pookins.
Now I'll leave you (the terrorists) with some threats, inspired by this anonymous post on an AOL message board: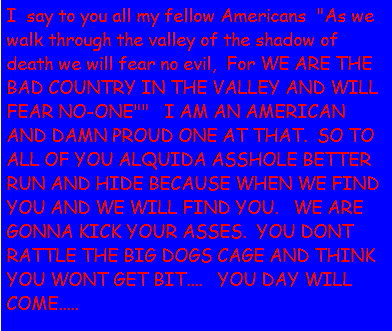 "YOU DON'T FUCK WITH A HUGE-ASS TIGER AND EXPECT THAT TIGER TO NOT GET MAD AT YOU!"
"YOU DON'T PUNCH SOMEONE IN THE FACE AND THEN NOT EXPECT THEM TO GO THROUGH THE COURT SYSTEM AND GET YOU IN TROUBLE."
"YOU DON'T TAKE A PLANE AND RAM IT THROUGH TWO OF OUR MOST IMPORTANT FINANCIAL BUILDINGS IN THE BIGGEST TERRORIST ATTACK IN AMERICAN HISTORY AND THEN NOT GET CAUGHT BY US, DYING SLOWLY BY VARIOUS DISEASES INSTEAD OF BY OUR VENGEFUL FIST!"
See you next 9/11… if there is a next 9/11…
Google's holiday logo:

Join upcoming November classes in Satire Writing, Sketch Writing, and Stand-Up Joke Writing.