Become a PIC Sponsor
« Back to all advertising options
Promote your site to 500,000 monthly readers for $49/month.
The typical visitor to Points in Case is 18-34 years old, and currently enrolled in college or grad school. Your text link ad will be shown in the list of recommended links directly following every article on the site. That means it will appear on every page view across 15,000+ pages of original content, in the most highly clicked area of the site. We will also introduce your site to over 10,000 fans on our Facebook and Twitter.
See PIC Sponsor placement below: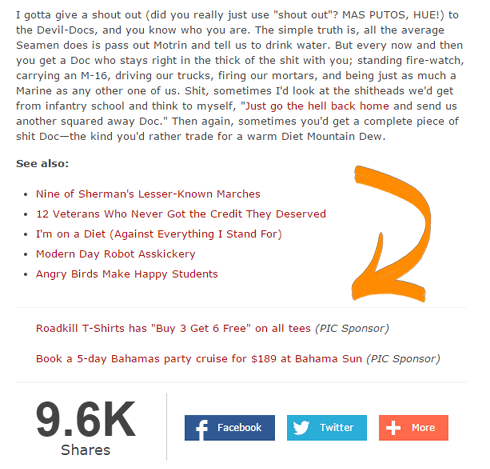 To create your ad, fill out the form below.