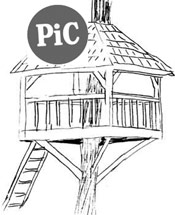 Do you have a knack for comedy writing?
Do at least three of your friends think you're pretty funny?
Then we want you to contribute to PIC!
We really do read all submissions carefully, and granted you answered yes to the previous questions, the chances of having your writing published to half a million readers every month are pretty good. As a result of having their work featured on PIC, our writers have been signed by publishers, picked up by magazines, interviewed by talk shows, inundated with love/hate mail, and charmed by the delightfully chaotic experience of going viral. We wish all of this and more/less upon you too. Read on!
---
Submission Guidelines
We're specifically looking for:
Humorous, creative, thematic, and entertaining articles
Preferably 600-1000 words
Original comedy articles not published online already
Past topics include everything from hypothetical extreme stunts, blow-up doll girlfriends, and the zombie apocalypse, to vape pens, gym etiquette, and the Dewey Decimal System. Funny stories, essays, and articles covering current events are fine, as long as they're comedic. The only style we don't publish is satire news, because you already know where to get that.
We're very open to creative writing, atypical formats, mainstream topics with an original approach, mundane topics made interesting, edgy or controversial material, satire/parodies, and other offbeat ideas. We're looking for smart, irreverent, or eloquent comedy writing with personality, style, or pizzazz (you can't spell "pizzazz" without "pizza" so…yeah). But the main goal is to arouse laughter, whatever your method.
Things that will increase the chances of having your comedy article published:
Original topic, or at least a new spin/angle
Strong opening
Proofread/polished content
Descriptive, catchy title
Emerging from a cloud of fog under a strobe light
If we publish your article, your name and photo will appear alongside it and your author page will catalog all your published comedy.
Want more specifics on what we look for in submissions?
Read our Editor Interview on the writer's resource site Duotrope.
---
Submissions
Use the button below to submit comedy articles using our submissions manager. If you have multiple articles, please send up to 3 of your best at a time. This gives us a better initial idea of your writing style and depth, and increases the chances that at least one article will fit into our publishing schedule. It may also give us multiple orgasms.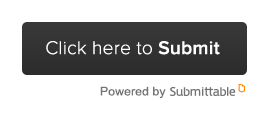 We look forward to reading and pleasuring ourselves to your best work!