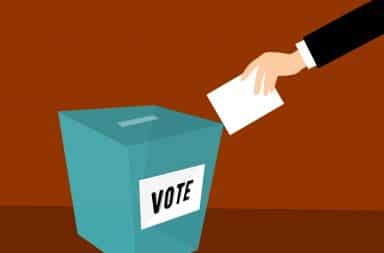 When we step into that partitioned desk and face that confusing-as-hell democracy apparatus, we're ALL America's Sweethearts.
I send Joey down the slide delivering truth bombs like: GRAMMY SPOILS ME---AT LEAST SHE WOULD IF CONGRESS WASN'T PILFERING HER SOCIAL SECURITY.
Most of the rubes don't figure out it's a cover until the vocals come in, at which point everyone cheers like an idiot and I let out a huge scoff.