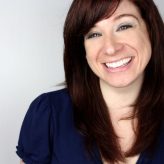 Susan Sassi

Los Angeles

Human Cartoon, Cat whisperer from Jersey. Susan Sassi is a stand-up Comedian, contest placing Comedy Writer, and professional Cathy impersonator. She has performed at various comedy clubs around Los Angeles, including Flappers, UCB LA, Second City, and iO West.


Comedy Writing
Jokes
We're experiencing a national coin shortage. It doesn't make any sense. How are activists supposed to make any change?
When porpoises work out, do they get a rush of endolphins?