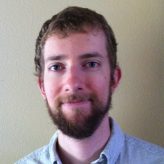 Karl Lykken

Karl Lykken writes satire and software in Texas. His attempts at humor can be found in Little Old Lady Comedy, Down in the Dingle, and The Big Jewel.


Jokes
I asked my wife to get better about communicating her feelings, so she started making regular adjustments to my life insurance coverage.
I'm so proud of my son for starting his lemonade stand. How many kids put in the work to launder stolen lunch money?
Some call it self-loathing, I call it empathizing with the people who know me.