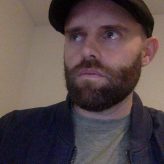 Jon Fortenbury

Austin

Jon is a writer, filmmaker, and cartoonist who eats way too much Nutella. Send help.


Jokes
I think D.A.R.E. would have been more effective if it were called Double Dog D.A.R.E.
If sugar truly is more addictive than cocaine, then I really need to stop putting sugar in my cocaine.