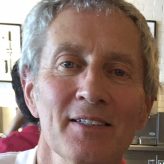 John O'Keefe

JS O'Keefe is a scientist, trilingual translator and fiction/prosimetrum writer. His short stories and prosimetra have been published in Every Day Fiction, Microfiction Monday, Six Sentences, 50WS, Paragraph Planet, FFF, New North, Irreproducible Results, etc. He writes under the pen names of szjohnny, Johannes Springenseiss, John Szamosi—depending on which of his ethnic origins he identifies with at the moment.


Jokes
A good friendship must be earned. A true, lasting friendship must be purchased.
It's difficult to tell how spiritual animals are, but I am fairly certain most monkfish believe in Cod.