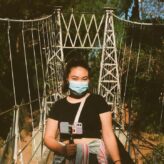 Debbie Sacro

Los Angeles

Debbie is an amateur comedy writer based in Los Angeles, CA. Sketches are her craft, and traditional jokes are her mac n cheese. Her love for comedy writing came from neither of her parents.


Jokes
I'll sell my brain before I sell my phone, because it's worth more these days.
When people say they need to "unplug and recharge," are they just using a wireless charger?