School
University of Cincinnati
Hometown
Loveland, OH
At a Glance
Ashley invented Post-Its.
Bio
Ashley enjoys reading, writing and judging other people (particularly people who excessively use hashtags). You can catch her thoughtful musings via twitter
@AshleyGarmany
.
Column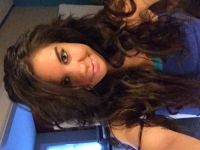 The humbling account of one girl's journey through singledom as she pursues new adventures and relationships, yet always ends up fucking herself in the end.
---
---
---
---
---
---
---
---
---
---
---
---
---
---
---
---
---
---
---
---
---
---
---
---
---
---
---
---
---
---
---
---
---
---
---
---
---
---
---
---
---
---
---
---
---
---
---
---
Comedy Articles