If you've been thinking of going on a solo camping trip, you might be a little worried about whether you'll be able to manage. It can be harder camping alone as you'll have to do everything by yourself. However, it is completely doable and can be a great time for you to relax by yourself. In this article, we will be talking all about solo camping and anything that you'd need to know. From what to bring and how to prepare, we have you covered! For a tent that effectively blocks out the elements, try out the best 1 man tent in UK.
When it comes to solo camping, you'll be packing pretty much what you'd normally need. However, there's just a slight twist to ensure that you have a good trip. After all, you'll be alone so you really don't want to miss out on anything crucial! It's harder to find alternatives when you're by yourself. So here's a list of essentials:
1. Tent
Like all other camping trips, you'd need a tent to sleep in. As you're camping solo, you might think that you should bring a one-man tent. Well, that's not necessary, especially if you don't own a one-man tent. You can always pack a slightly bigger tent—that will give you more space for yourself and your belongings! If you aren't keen on sleeping in a tent and want to brave the outdoors, a hammock works too! However, do remember that a hammock won't give you protection from the rain!
2. Roll Mat and Sleeping Bag
Always remember a roll mat and sleeping bag to ensure that you are able to get a good and warm sleep.
3. Suitable Clothing
Depending on where you're camping, you might have different needs for clothing. Therefore, always read up about your campsite and what's recommended there. Ideally, you would want to bring lightweight but waterproof clothing. This will ensure that you can keep dry and can add and remove layers as needed. It would also be great to get insect protective clothing as insect bites can be annoying to deal with!
4. Backpack
A backpack is important for packing all of your stuff up, so be sure to pick one that's the right size! If you need to hike some distance, it would be great to pick a back that has good lumbar support too! Lastly, it would always be best if your backpack has a waterproof cover! You never know when it might rain and you definitely would not want your belongings getting wet.
5. Camping Footwear
Having the right footwear for camping is also important. As you will probably spend most of your time walking around in the woods, you would want to pack waterproof shoes with good soles. This will keep your feet dry and ensure that you don't slip as you hike about.
6. First Aid Kit
Getting injured is always a possibility and hence, packing a first aid kit is of vital importance. This is especially as you'll be camping alone and have no one else to rely on.
7. Multi-Tool Knife
 A multi-tool knife is also efficient as it allows you to carry a plethora of tools within one item!
8. Phone
Having a phone is especially important if you're camping alone. A phone will allow you to contact others in the event of an emergency. Depending on where you are and how broad your network coverage is, a phone might also enable you to have access to maps and a compass. Furthermore, you might also want to take photos of your trip and hence, a phone would come in extremely handy. However,  do remember to also pack a portable charger to charge your phone as the battery might not last your entire trip.
9. Map and Compass
Just in case your phone fails, it would be good to have your own physical map and compass to help get around.
10. Cooking Tools and Utensils
When you're camping, you'll definitely need cooking tools and utensils to be able to cook food for yourself. Therefore, this is a huge necessity. The main items to bring would be a pot, stove, and spork.
11. Dehydrated Food / Camping Food
You'll, of course, also have to bring food to cook. If you want to minimize the number of items you're bringing, it would be easiest to pack dehydrated or camping food. These are often the easiest to make.
12. Snacks
You would also want to pack foods that are easy to snack on throughout the day. Therefore, do remember to pack trail mix, biscuits, nuts, dried fruits or energy bars along with you.
13. Water Bottle
Hydration is also highly important and hence, you'd want to bring a bottle to hold water. If the chances of getting water are low, you might want to pack extra water with you too.
14. Insulated Flask or Cup
If it's going to be a cold place for you or you like having a hot cup of tea or coffee every morning, packing an insulated flask or cup would be best. This would allow you to keep boiled water warmer for longer than possible.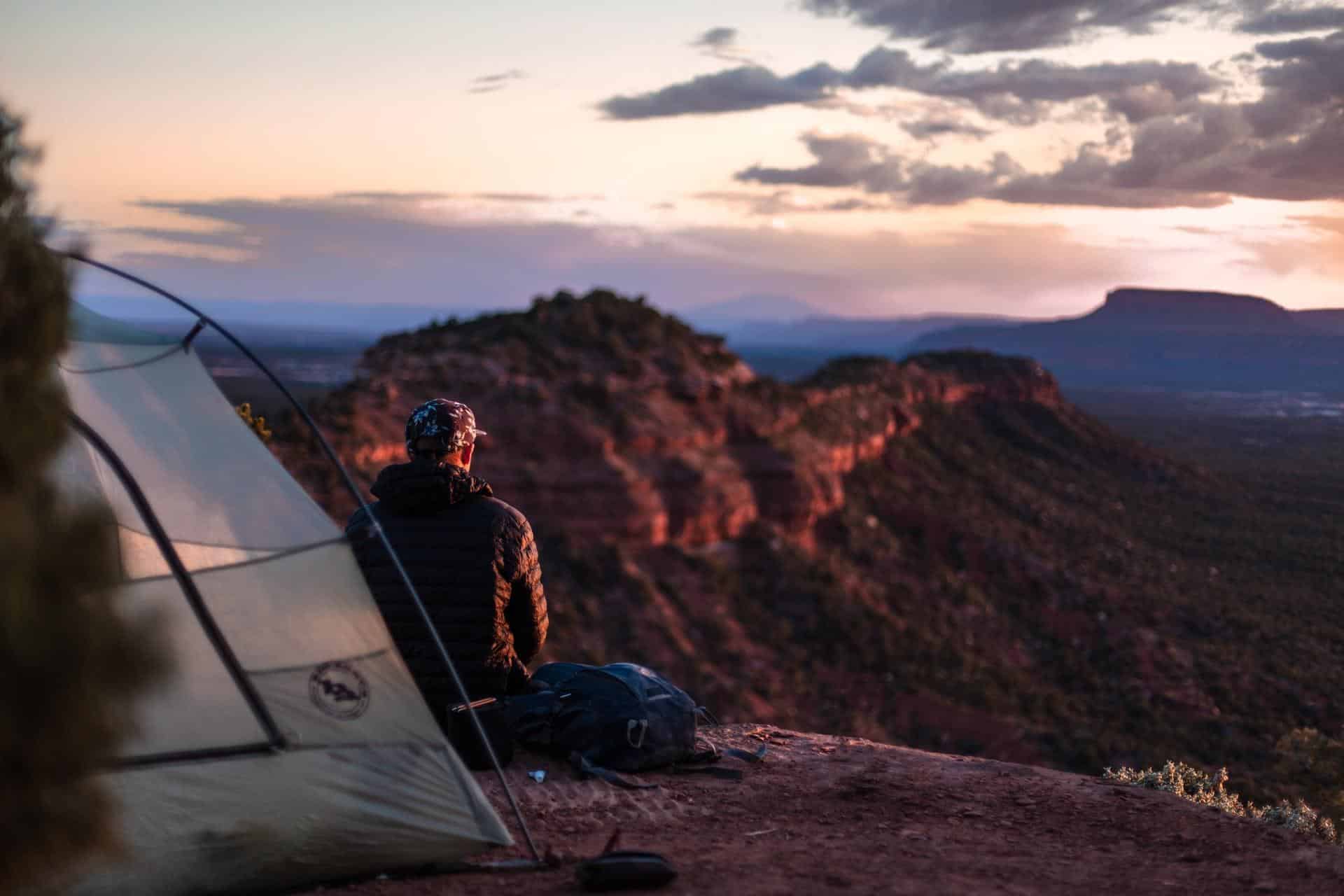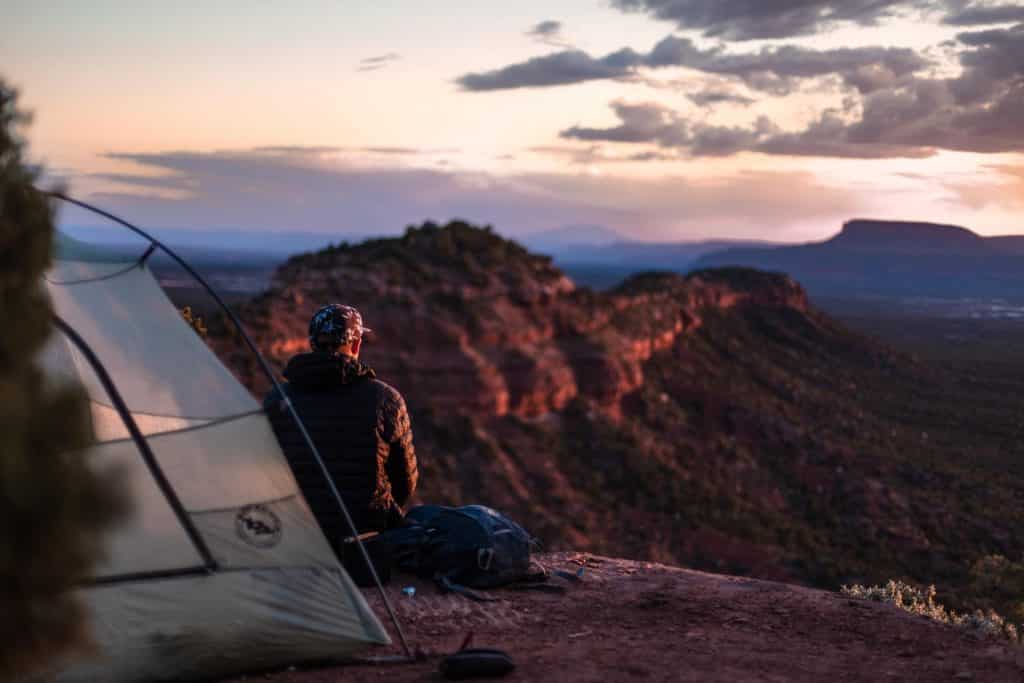 Aside from what to pack, here are some general tips for your first solo camping trip.
1. Always tell someone where you'll be.
As you're camping alone, it would be important to tell a friend or family member where you will be. Therefore, if anything goes wrong, they will know where to look for you at. It would also be great if you tell them when you'll be back by. Ergo, if the date has passed and you haven't contacted them, they'll know that something might have gone wrong and know to look for you.
2. Avoid dangerous places.
As you're camping alone, it would be best to avoid camping in a dangerous place. This is especially if it's your first camping trip. It would be best to camp somewhere that you know and hence, you won't feel as worried or scared.
3. Always check the weather beforehand.
As with all camping trips, always check the weather beforehand. Will it be sunny or rainy or stormy? Knowing what the weather will be like will allow you to pack all the right and necessary items. Furthermore, if you see that the weather will be rougher than you're comfortable with, you can reschedule your camping trip. It is smart to not camp in tough weather, let alone solo.
4. Be organized in your packing.
Always pack your items in an organized manner. In other words, pack related items together into your backpack. If possible, you might want to pack them together in waterproof Ziploc bags so that everything is in one place and easy to take out. Using waterproof bags will also protect your items from destruction.
5. Bring something to entertain yourself with.
Lastly, you'll be all alone in the woods, so do remember to pick something to entertain yourself with. Being alone, you'll have to find ways to entertain yourself. Our suggestion is to pack a book to read. Or, if you're artsy, you could always pack a sketchbook to draw in.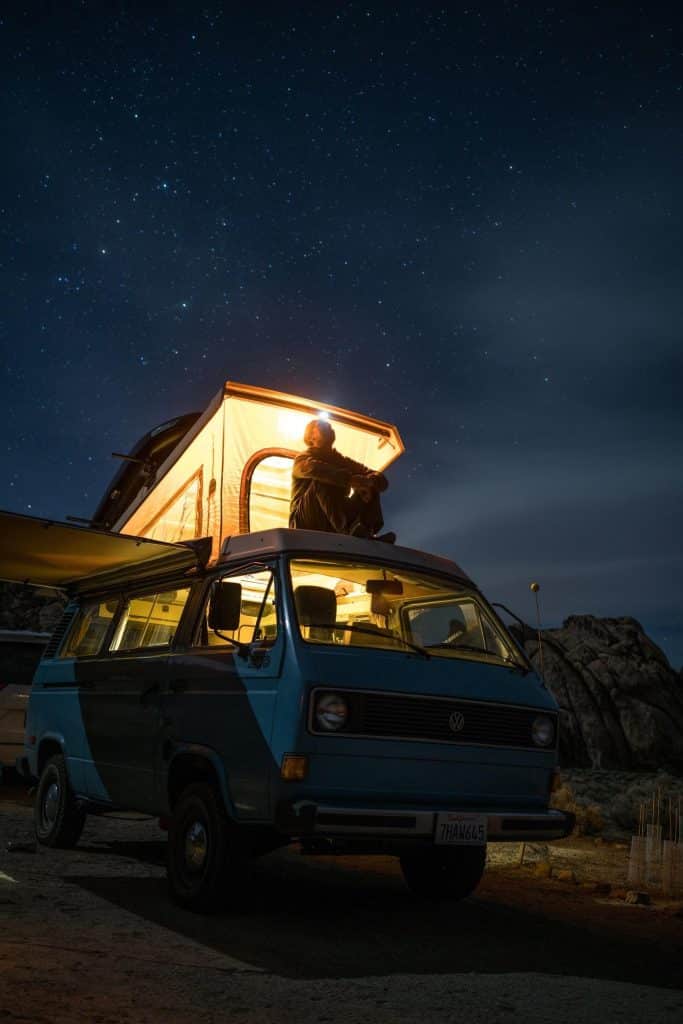 With these tips, we hope that you'll be all prepared and ready for a first solo camping trip. This trip could be a good time for you to commune alone with nature and reinvigorate yourself, so we hope you have a great time!
---
More Like This
Comedy Courses
---
---