Have you ever wondered what the trick to running a successful business is? Well, many would argue that effective performance management is a pivotal factor. Analyzing the successes, failures, and areas for growth for each employee plays a part in achieving the overall goals and targets of an organization. However, many companies fail to recognize that performance management is an ongoing process and shouldn't be limited to annual reviews.
Companies should strive to implement systems that allow managers to monitor the daily performance of their employees. With this, not only will the company operate much more efficiently, but this also improves employee engagement. Once employees know what they're good at, and what they need to improve on, they'll be more motivated and inspired to work harder.
Improve your workplace effectiveness by using this checkstub creator to streamline the payroll processes.
Here's a compilation of the top reasons why performance management is crucial to every organization.
1. It Helps Managers Spot and Address Issues as They Arise
One of the biggest advantages of having a strong performance management system is being able to spot mistakes and resolve them before they snowball into larger problems. When managers are kept up-to-date with the projects that their employees are working on, they'll be able to signal out any mistakes or problems. This way, employees can address the issues immediately instead of waiting till the last minute and risk missing deadlines.
To track the day-to-day performance of employees, companies usually employ a variety of methods. The two most common strategies include tracking performance manually and using technology.
Carrying out manual performance management requires managers to stay in the know of what their employees are working through group meetings and one-on-one conversations. After all, there's only so much you can say through an email or text. Hence, it's always better to engage in face-to-face conversations with your employees to gain a deeper insight into the work they are doing as well as their work ethics.
What's more, these performance reviews don't have to be formal or structured all the time. Having casual conversations with your employees to check up on how they're faring is a great way to foster strong work relationships and encourages open communication between managers and their employees. All these factors play a part in improving the company's working environment and increasing productivity.
Using performance management software is also a good and easy way to monitor the performance standards of employees. Such software usually comes with tools to track and evaluate each employee's performance as well as create personalized objectives that align with the organization's strategic targets. There are a variety of performance management systems available on the market so finding one that suits your company's needs shouldn't pose much of a challenge.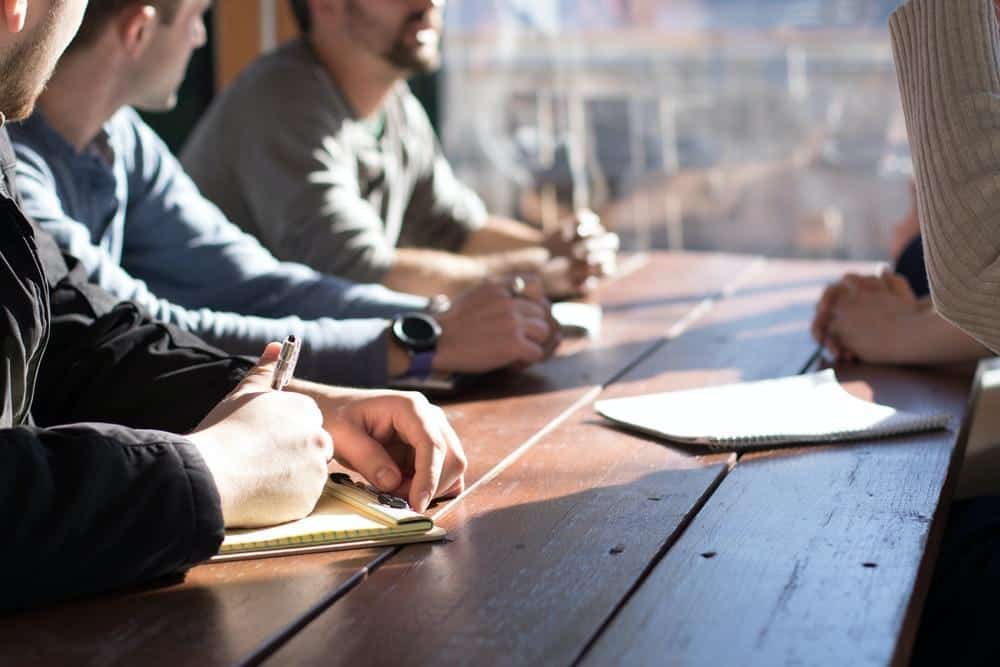 2. It Assists HR with Recruiting, Training, and More
Performance management helps to identify issues with company performance. When performance is affected, it usually has to do with the lack of a certain skill set needed to complete a project. As such, by carrying out regular performance reviews, issues like these can be identified and the HR team can hire someone with the required skills. Alternatively, they can also come up with training workshops to upgrade existing employees' skill sets.
Furthermore, as performance management also requires managers to have good knowledge of their employees' performance standards, they're likely to know if an employee has done well on a project or has put in a commendable amount of effort. This means that managers can work together with the HR team to come up with ideas on how to reward employees for their good work.
3. It Allows for Just Rewards and Repercussions
In many companies, rewards are often limited to year-end bonuses. Employees definitely appreciate such rewards. But, as such rewards are usually expected, they don't do much to motivate and inspire employees to work harder.
Consider giving out non-financial rewards such as more paid-leave, opportunities to travel abroad for training, or shorter working hours on certain days. In fact, some employees even value verbal recognition from their leaders over other fancier rewards.
Furthermore, if managers put in a conscious effort to engage their employees regularly, they'll find that their employees will be more comfortable with opening up to them. They'll also realize that employees will be more willing to share what motivates and inspires them at work. Using such knowledge, managers can come up with suitable ways to reward and motivate their employees. This not only boosts company productivity but also helps with employee retention as employees will be more willing to stay with a company that values their work and treats them well.
However, through constant performance management, managers are also able to tell if someone's performance isn't up to standard. It's important for employees to know that while good performance is rewarded, producing work that's not up to standard comes with its own consequences. This way, you'll prevent under-performers from affecting other employees and the performance of the company as a whole.
4. It Makes Employees Feel Respected and Heard
In a survey held in more than 150 countries, a staggering 96% of workers indicated that they wanted their managers to provide regular feedback. With regular feedback, employees who've worked hard and done well will know that the company values and appreciates their efforts.  At the same time, those who have not performed well will be given a chance to improve and do better in the future.
Scheduling performance appraisals in regular intervals throughout the year is a good way for managers to give out feedback to their employees. Depending on how many employees you have, and how often performance management is done, managers can aim to provide weekly group recap, monthly feedback, or even a short daily review.
Having a consistent feedback process like this promotes discussion and problem-solving as employees are encouraged to bring up queries or concerns.
When both managers and employees are involved in the target-setting process, it's easier for the company as a whole to achieve its goal and targets. Performance management increases company productivity, employee engagement, and profitability at the same time. Furthermore, performance management also helps to establish a good working environment and office culture, which promotes employee retention. As such, performance management is essential for every company and organization.
---
More Like This
Comedy Courses
---
---