Plus, Equality: Does It Mean We're All the Same Now? A Dissertation on the Recent Presidential Inauguration and Its Implications For America's African-Americans
DISCLAIMER: The following article might offend you. It could technically be construed as "really racist." Reeeeeeeeeegardless, it was written, so S my fuckin' D and don't read the following article if you're going to be offended. This is a comedy website, remember that, Bro.
We are just days past what will surely go down as one of the most important and remembered days of our lives. We do not even realize completely yet the historic value of our first African-American president ever being inaugurated on Tuesday, January 20th, 2009.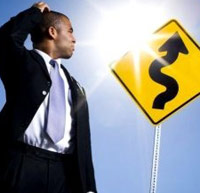 The swearing in of President Obama and the symbolism that goes along with it signifies better days ahead for African-Americans across the country. While I realize that racism is still a very real problem and is still prevalent (is it prevalent or prelevant? I can never remember…), and that the KKK isn't going to up and shut down (how come they're not negatively impacted by the faltering economy like Circuit City?), the major civil rights struggle is now over. Black people can no longer say that they are not accepted fully into modern American society now. African-Americans have all the rights, privileges, and most importantly, the opportunities that white people have. A black man has just become the most powerful man in the most powerful country in the world.
So the question must be asked: what will black people do for fun now? The civil rights struggle I know was a hobby and a favorite pastime for many African-Americans, excluding of course Xavier Holland. The civil rights movement is now looked back at with merry nostalgia. They miss it, those jigaboos.
Black people lived for getting sprayed with fire hoses, getting kicked out of restaurants, and getting attacked by police dogs. It's something we white people will never know the joy of. It was a cheap thrill for them, these exciting, dramatic conflicts, almost like a drug, a high.1
So what WILL black people do for fun now? What will be their "Thing," now that they can't "git their civil rights on," as they say? Now that they can't "civil rights it up?"
African-Americans can vote, and rightfully so; they can walk into, use, and occupy any building that white people can, etc. In other words, they are not hassled, and they are completely free to do as they please. Boooooooooooooooring, bro. Shit is WEAK. Where's the drama? The conflict? The fun, bro?
I've got a hypothesis that with all this equality, pretty soon all black people will turn into like Bill Gates. Just throoowin' it out there. Take it or leave it.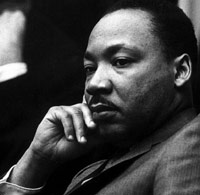 Imagine overcoming slavery, how tight that would be. Riding an aboveground railroad free of hassle just ain't as fun as riding the Underground Railroad. Correct me if I'm wrong.
Black people have fought and struggled for decades now. Equality is finally here, but they face a new challenge: boredom. A game of Monopoly or some shit will never beat a good getting-lynching-outlawed. It's just not the same, man. It's just not the fucking same….
1 One of the many highs that black people have that white people don't. This is beside the point, and a minor to major digression, but black people have several exclusive drugs that white people do not even know exist. For example, one time I saw a black guy staring at a book, just looking at the inside of it  for what had to be several dozens of minutes. Occasionally he would turn the page, like every few minutes, as if he were "reading" the book. It was breathtaking, to say the least. (Return to sentence)
Join comedy classes at The Second City: Writing Satire for the Internet, Sketch Writing, and Writing for TV & Film start Feb 29. Use code "PIC" for 10% off by phone.