If you've been on the internet, Twitter, Vine, Instagram, or any type of social media this past summer, you've likely seen references to the smash single "Hot N***a" by Brooklyn-based rap artist Bobby Shmurda. It seems that this song became immensely popular almost overnight, thanks to the endless amount of Vines parodying it and its signature "Shmoney Dance."
I'm going to assume pretty much everybody on the internet under 40 is aware of Shmurda and this street anthem, so I'll spare many of the details of how popular it truly is. But the song, which introduced Drake at the Espy's, received co-signs from Jay-Z and Beyoncé, and has led to almost every big name in the industry reaching out to him, is also a great party anthem. As a college kid, it seems that every event I go to now is guaranteed to pop off when "Hot N***a" comes on.
You guys took my NBA and NFL dreams away from me; I deserve this. Which poses a dilemma.
You see, I have never used the N-word in my life. I honestly can't even type it. I also live about two blocks from Compton and fear somebody might find out and go "Gratata" on me. Back in Indiana I might type out the name of the song, but no way I'm even taking a chance out here in LA. I think I speak for many white kids when I say that loving rap music is much harder as a white person. I can sing "ball so hard muhfuckas wanna fine me" but I can't even say the title of the song. Someone throws on some "My N***a" at a banger and I'm stuck yelling "I BEEN GRINDIN ALL DAY OUTSIDE WITH MY…AND I AINT GOIN IN UNLESS IM WITH MY…. MY…MY…." It's rough. And I will be GOD DAMNED if you hear me say "my hitta." I am not a child.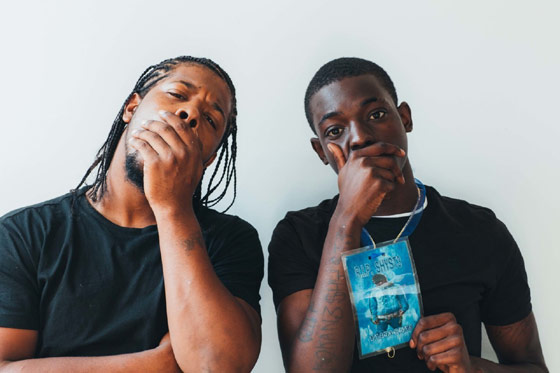 The decision is in your hands, black people. For the life of the party, just say yes.
It is with this in mind that I politely ask the black community to let white people say the N-word, just this one time. I promise I will never use it again. All I ask is that when some Shmurda comes on, you give me 3 minutes of pure ecstasy by allowing me the freedom to sing this masterpiece the way it was meant to be enjoyed. I've already had the depressing experience of watching all the black people at a party turn up in pure sonic elation while I'm stuck in the corner mumbling "Hot Boy" like some kind of spineless pussy.
You guys took my NBA and NFL dreams away from me; I deserve this. Imagine the unity we would display as a nation if we could all Shmoney dance TOGETHER. If we were all in that video in Brooklyn smoking weed throwing up gang signs. Think of the message we could send to the children. We are all "on that go dumb shit" at parties as one diverse culture. We are all "Hot N***as." This is what MLK would want.
So I ask you on behalf of white kids everywhere to please consider my offer. Please let me go to a party and not look around paralyzed with fear when Shmurda (a.k.a the Metropolitan Socrates) preaches through the speakers. Think of the children.
I leave you with a quote I think we can all learn from:
"I send a little thot to send the drop on him, she gon call me up and Ima sick the hots on him"
-Bobby Shmurda, M.D.
Join comedy classes at The Second City: Standup Joke Writing starts Jan 25 and Writing Satire for the Internet starts Feb 29. Use code "PIC" for 10% off by phone.